Tablet ToolRoom
Tablet ToolRoom is a full-feature mobile inventory management solution built for speed and flexibility.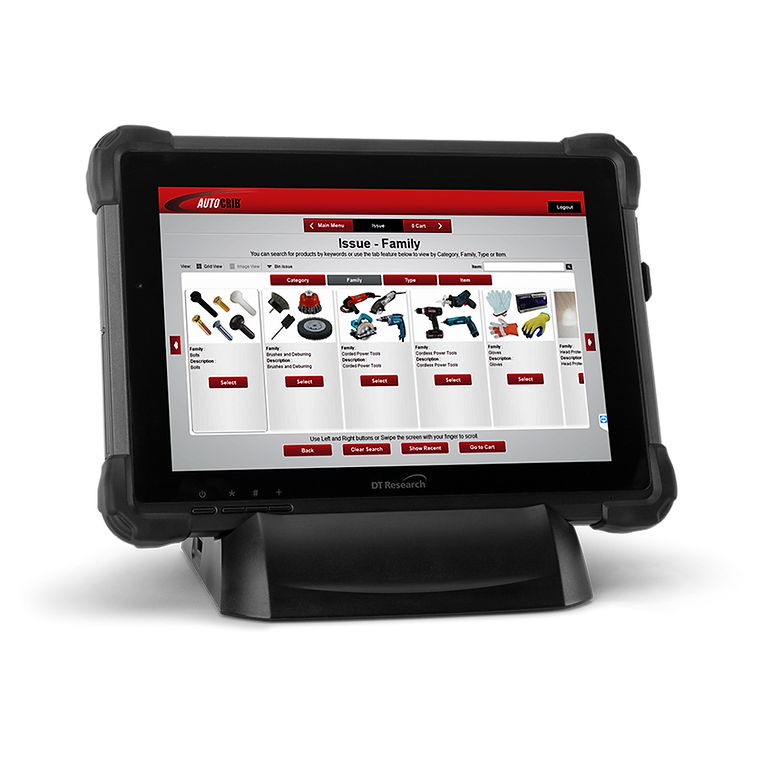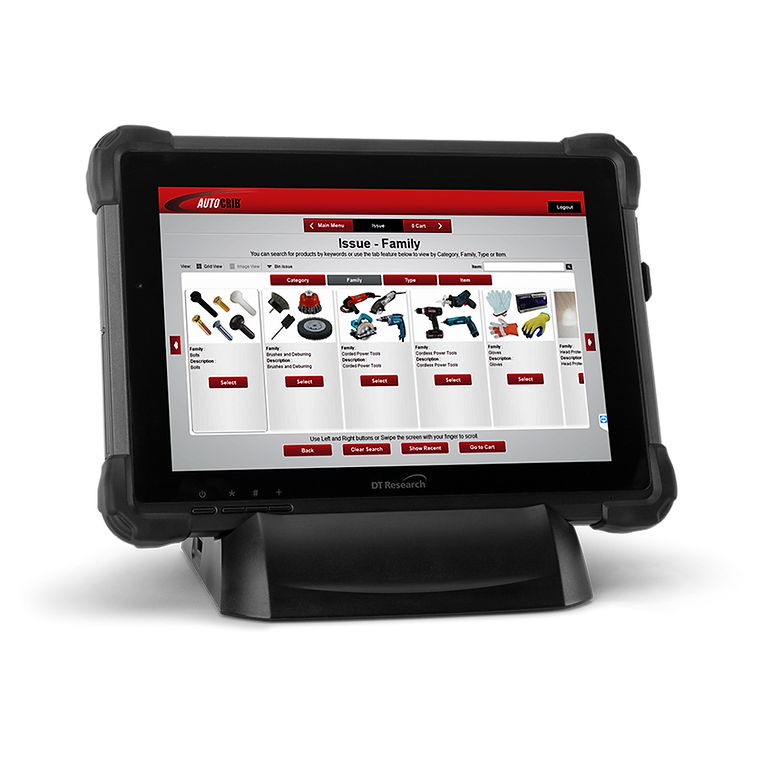 A fully mobile and automated tool inventory management system.
Enjoy the freedom of complete mobility with Tablet ToolRoom, AutoCrib's first full-feature virtual mobile toolroom solution. With this option, installing a computer station is no longer necessary to convert your old storage solution into an automated virtual dispensing system.
Tablet ToolRoom gives tool crib and stores attendees the freedom and flexibility to issue and return items on the go by quickly scanning bins using its integrated 1D/2D scanner. Thanks to the hot-swappable battery technology, attendees can work round the clock without workflow interruption.
Work on or offline
Lose internet connection? No problem, TTR works both online and offline. When internet connection is lost, all work and data is cached and automatically syncs in the background when connection is re-established, so crib attendees can work without interruption.
Durable and comfortable
TTR enjoys Military rated STD-810G for shock and vibration protection and STD-461F for EMI and EMC tolerance. Providing reliable operation even in the harshest environments. TTR comes standard with a flexible ambidextrous hand strap and padded shoulder strap for improved all day comfort.
Powerful mobile asset management
Loaded with an Intel i5 Quad-Core processor and 8GB of ram the Tablet ToolRoom packs the punch similar to a full-sized PC station, unleashing the full power of RoboCrib and allowing tool crib and stores attendants to work even faster than ever before.
Want to find out more?
Click the button to get in touch and start the process of transforming your business.
Safe, Secure and Accessible
All Frasar products use Arcturus software, the industry leading, secure and mobile optimised cloud-based inventory management software.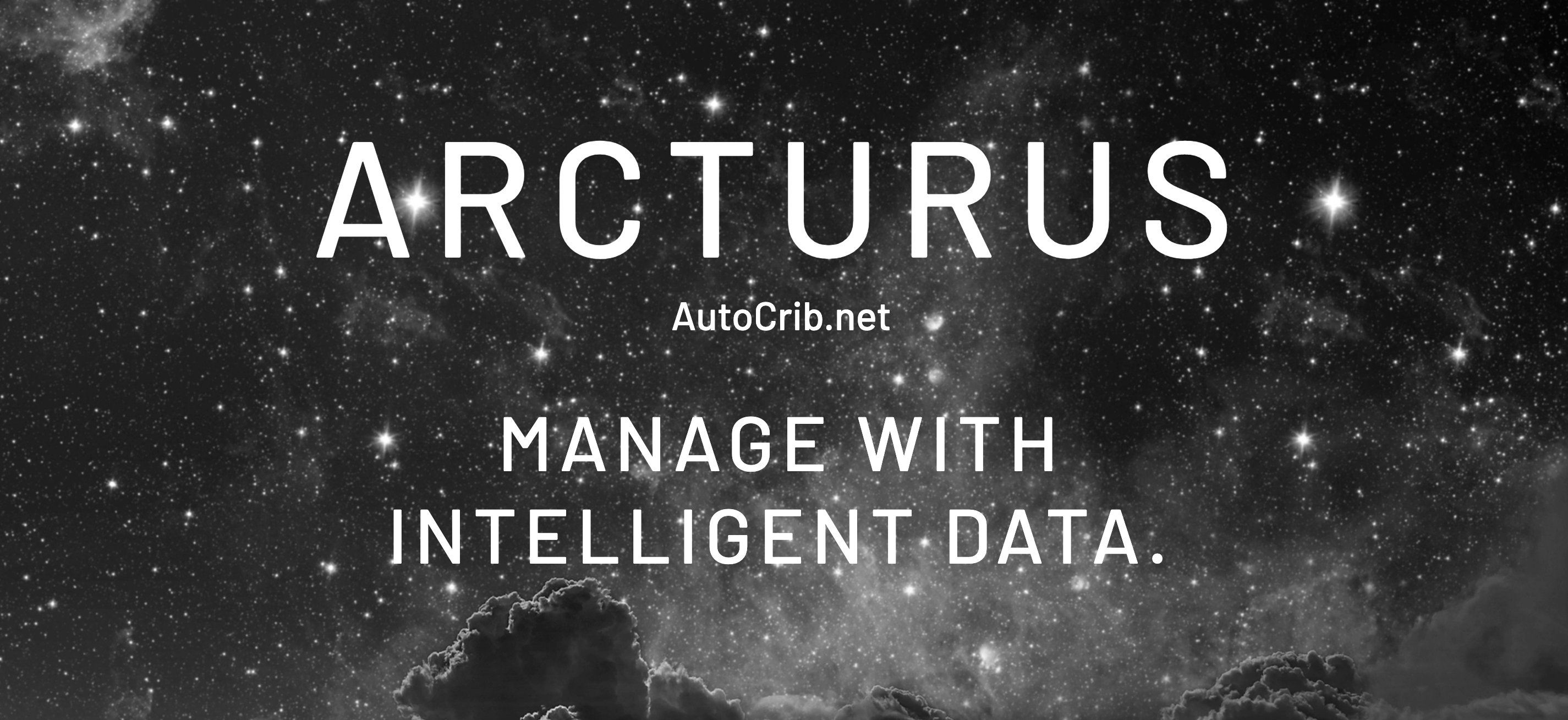 Seamless integration
Arcturus integrates seamlessly with our comprehensive REST API for complete data access and control throughout your inventory management system. This is intelligence automated.
Modern user interface
A simple, modern and intuitive user interface sets Arcturus apart from the competition. Every element of its UI is streamlined from the ground up to efficiently maximise your inventory management.
Control
Arcturus empowers you to track costs and consumption by item, user, job number or department with advanced tracking and access control. You can also create custom access profiles based on each job, user, machine or group.
Cost savings
Save time and money by using real-time data to build custom reports based on the data that affects your business and its profits. Build and schedule automated reports as well as automating your purchasing processes by setting reorder points at any level and automatically create and send multiple purchase orders directly to suppliers.
Cloud based
Manage all your machines and customers from anywhere on any web-enabled device. Get highly secure data storage, and experience unlimited scalability with the inventory management software built by inventory management leaders.
Customisable dashboards
Select one of our intuitive dashboard templates or create your own. Either solution will provide the critical data you need in one location. Welcome to visibility and actionable intelligence that can go from the office to the plant or anywhere on the planet.
Arcturus: Unequalled flexibility

Arcturus puts more ability into flexibility, allowing you to customize its solutions to fit your business needs perfectly. At the same time, it delivers real-time, actionable data, and intelligence to your teams on the ground.
The Arcturus Suite delivers seamless integration into your current system, a simple and intuitive interface, and the flexibility and advanced controls that fit all your business needs.

We are the official UK provider for AutoCrib
Tablet ToolRoom Specifications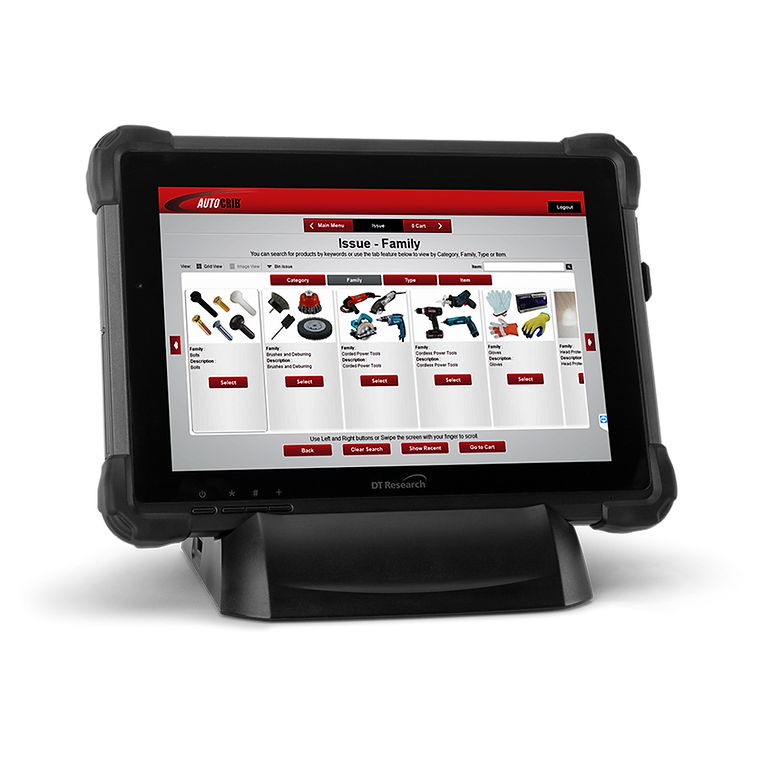 Tablet ToolRoom
| | |
| --- | --- |
| Configuration(s) | Complete Robocrib Software Suite; CPU - Intel® Core™ i5-8250U, Quad-Core, 1.6GHz (up to 3.4GH); 8GB RAM; Integrated 1D/2D bar-code scanner |
| Touchscreen Size | 10.1" high-brightness (1920x1200 resolution |
| Power | Hot swappable battery, 11.4V, 5400mAh; 11.4V, 8000mAh (optional) |
| Warranty | 12-month warranty |
Is Tablet ToolRoom right for you?