IntelliPort® Lite
Revolutionary inventory control for unattended tool cribs.

Utilising the latest in radio frequency identification (RFID) technology, the IntelliPort® Lite can control an unlimited number of inventory items through its automated gateway.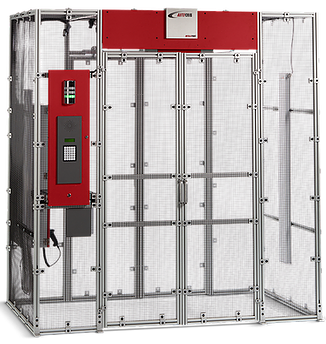 See the Intelliport Lite in action
Delivering the lowest cost per vended item in high-volume environments.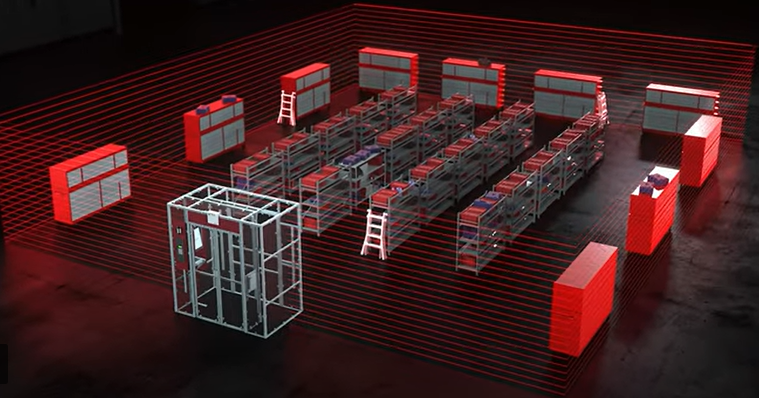 Limitless Stores Area
Designed in both single and double door configurations this is a great choice for smaller storerooms and cribs. You'll find the IntelliPort® Lite is the perfect solution where a high number of items need to be issued or where there are many large or bulky items.
The possibilities with Intelliport Lite are limitless

Management inventory control
Using advanced gauge calibration software you can track inventory by date, the number of days on the floor, the number of cycles it has run or any combination of these factors. The software will physically stop users from leaving with items that are out of calibration helping you to remain audit compliant and keep high ISO quality standards.
RFID covering every angle
Large RFID antennas completely saturate the internal area of the IntelliPort® Lite framework increasing the speed of read rate. It also uses photo beam body mass indicators to detect users in the portal, allowing for multiple users to access the tool crib at the same time.
The latest trend-setting RFID technology
The IntelliPort® uses modern Class 1, Gen-2, passive RFID tags. This provides a wide variety of tags for any unique application. Everything from very low-cost paper tags or labels that are assigned by an RFID tag printer, to sophisticated metal tags that are as small as a pencil eraser.
Non-proprietary
Use your own existing employee badges, use your existing tools, use whatever brand of RFID tags you prefer to use. The IntelliPort® Lite system is brand agnostic and won't lock your choices down.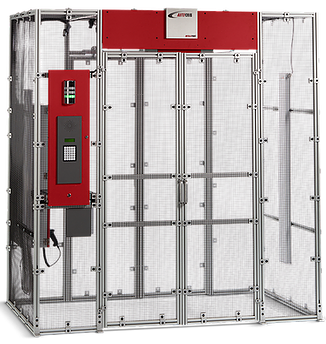 IntelliPort Lite
| | |
| --- | --- |
| Configuration(s) | Double Door - 87.922"W (223.32cm) x 93.625"H (237.80cm) x 54.250 "D (137.80cm) • Walkway-space is 44" (111cm) between the doorway |
| Touchscreen Size | 19" |
| Enclosure Dimensions | Double Door - 87.922"W (223.32cm) x 93.625"H (237.80cm) x 54.250 "D (137.80cm) |
| Power | 100-240VAC– 50/60HZ, 5A/2.5A MAX |
| Warranty | 12-month warranty |
Is IntelliPort® Lite right for you?