AutoCrib® RDS
The most advanced helix-coil industrial vending machine on the market. Designed to increase accountability, improve productivity, and reduce consumption.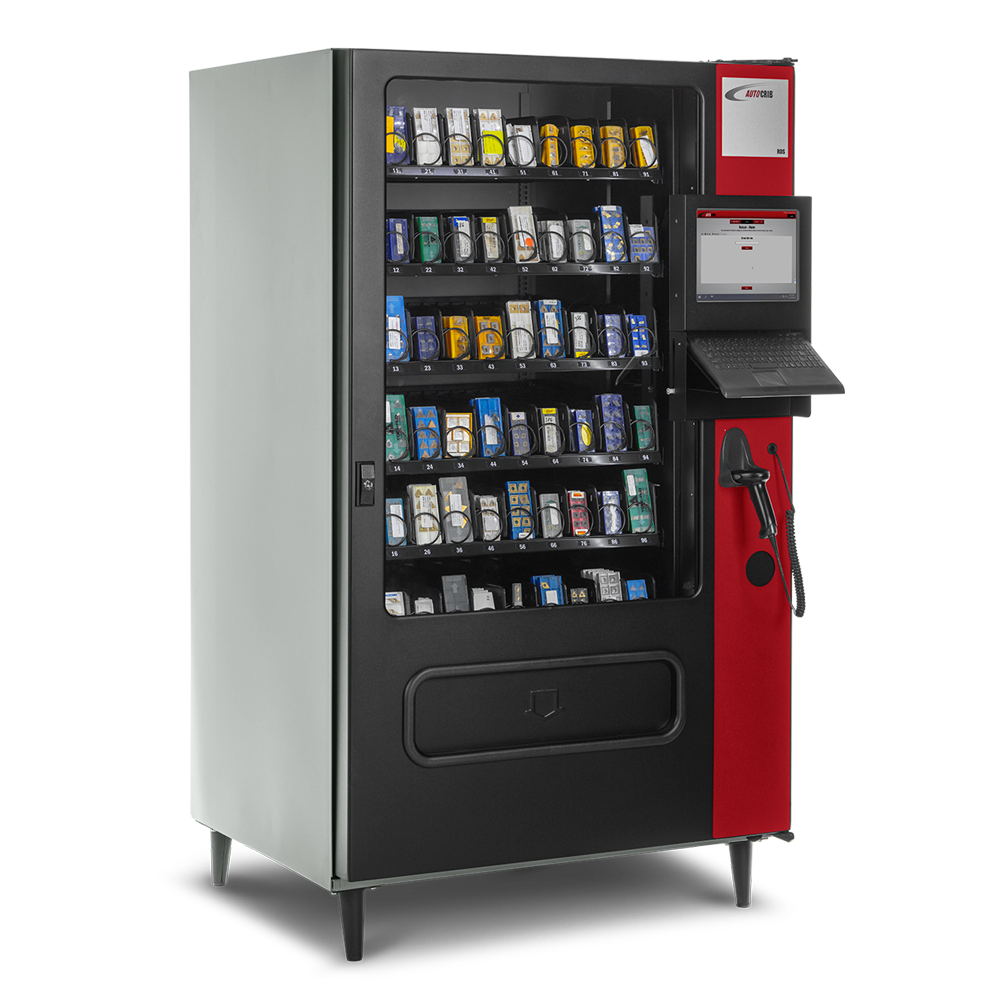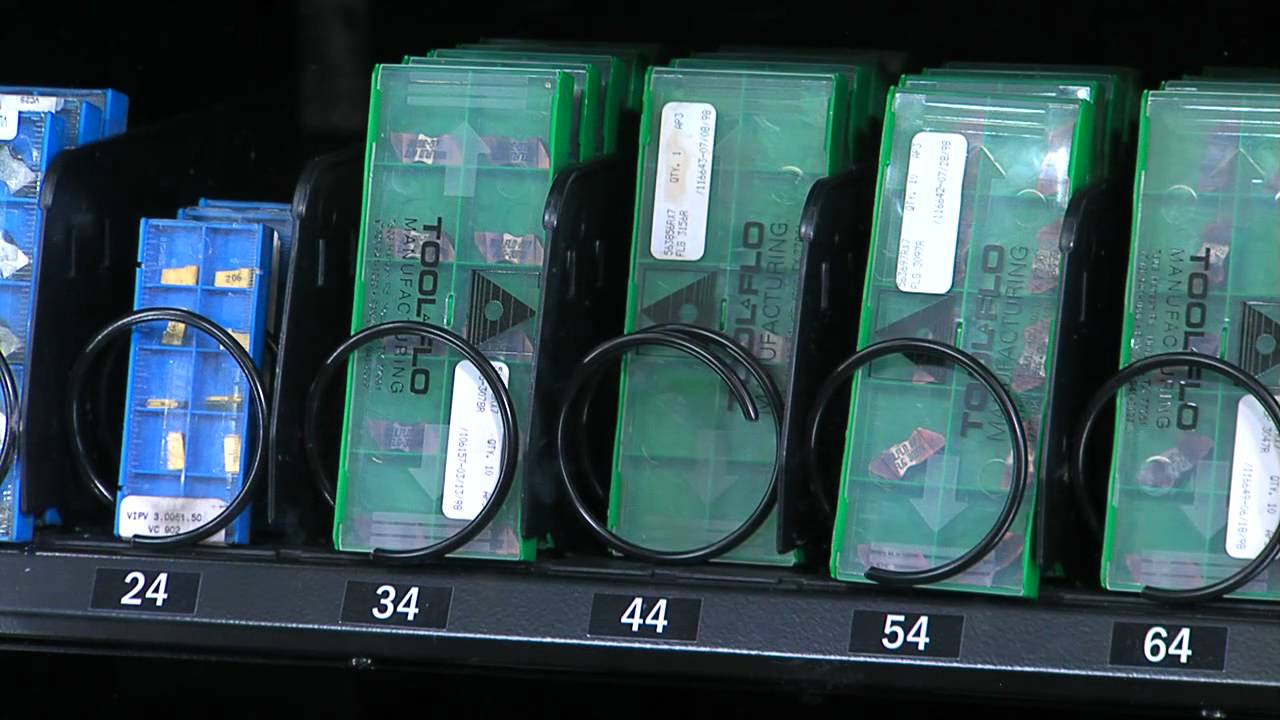 Autocrib RDS

The AutoCrib® RDS industrial vending machine is the most advanced helix-coil machine on the market. This industrial vending system is purpose built for high-demand industrial environments with up to 16.7% more product capacity than other machines on the market. The inventory management capabilities and software reporting are superior to any other advanced helix-coil machine you will find.
We are the official UK provider for AutoCrib
Next Generation Inventory Control

State of the art software with over 200 reports removes the need for excel spreadsheets or ERP Systems that don't reflect what you have in your inventory.

Industrial vending machines document inventory transactions automatically, provide secure inventory control at the point-of-use and streamline purchasing with automated reordering.
Key Benefits
⦁ Reduce inventory consumption by 20% or more!
⦁ 24/7 secure access without additional staff.
⦁ Point-of-use dispensing reduces storeroom trips and waiting time.
⦁ Streamline purchasing with automated reordering.
⦁ Provides detailed reporting of usage and spending.
Want to find out more?
Click the button to get in touch and start the process of transforming your business.
Inventory Management Programs

AutoCrib® industrial vending machines are ideally suited for inventory management programs that require employee accountability for consumables and returnable items.

Control inventory consumption
Control product distribution by employee, department, and job. Even manage employees and departmental spending.
Actionable reporting
Automated email reports let you see what department or employee has been issued items (returns), at what volume and when. You can track what jobs or machines were used and manage where current inventory levels lie.
VendVerify
The patented VendVerify delivery system prevents stuck items. If a product is not delivered, then the machine will 'jog' the motor incrementally until a successful vend, keeping accurate inventory records and confirming only one item is dispensed per issue.
TouchVend
The RDS TouchVend has an optional touchscreen and physical keyboard that expands its capabilities. The interface lets users search for products and their specifications. Using the RDS TouchVend you can also add-on a secondary auxiliary machine to double the capacity of your system.
Force use of regrinds
Regrinds can save up to 80% of your costs vs. new cutting tools but are often underused. The force regrinds feature will issue regrinds before new cutting tools dull, significantly reducing inventory spend.
Flexible configurations
Select from a wide range of helix-coil sizes and configure multiple motors for large items. The shelf spacing is adjustable to allow for various heights. This industrial vending machine is easy to reconfigure to fit your changing needs.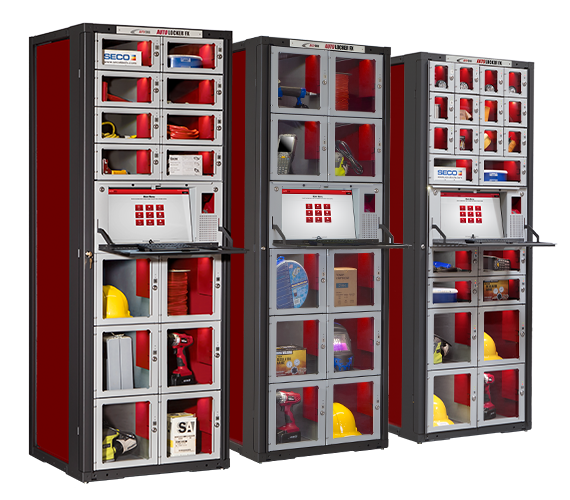 Works with AutoLockers
You can add-on AutoLocker® automated industrial vending lockers. Available in 10 standard locker sizes. Power and LAN optional. Custom lockers are available.
AutoCrib product capacity options
Capacity Up to 2100 Items. Up to 70SKUs (Standard 60SKUs)

24-Coil
Large Indexable Inserts: 24 Helix Coil, 60SKU = 1440 Capacity
24-Coil
Large Indexable Inserts: 24 Helix Coil, 70SKU = 1680 Capacity
30-Coil
Small Indexable Inserts: 30 Helix Coil, 60SKU = 1800 Capacity
30-Coil
Small Indexable Inserts: 30 Helix Coil, 70SKU = 2100 Capacity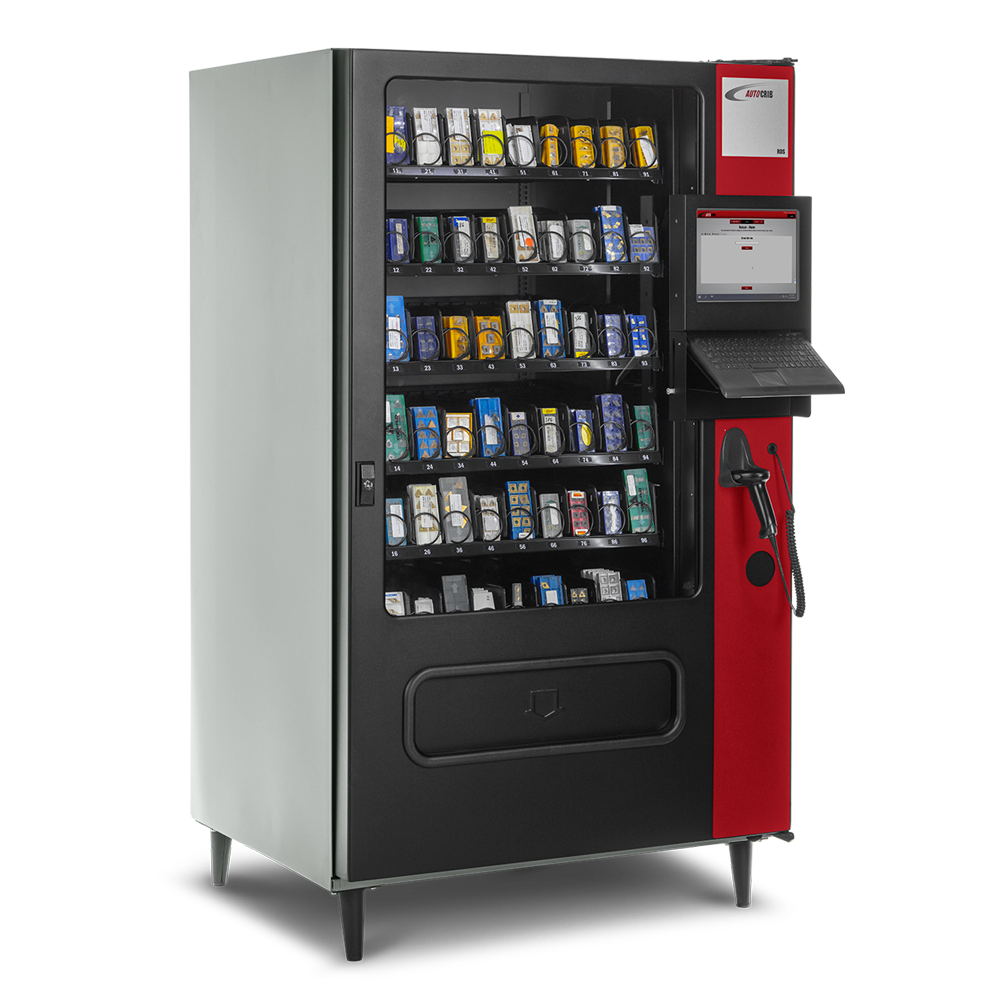 Autocrib RDS
| | |
| --- | --- |
| Configuration(s) | Helix coil configurations for a variety of item sizes 60 coils are standard. An additional shelf will add 10 more coils. Each coil can hold from 6-30 items (Up to 2100 items total) |
| Weight Capacity | Up to 18kg Top 4 tray positions (tilting) 27 kg. Bottom 3 tray positions (non-tilting) |
| Touchscreen Size | 12" |
| Enclosure Dimensions | 41"W (104cm) x 72"H (182cm) x 38"D (96cm) with touch screen |
| Power | 100-240VAC– 50/60HZ, 3A/1.5A MAX |
| Warranty | 12-month warranty |
Is AutoCrib® RDS right for you?